Cellular Medicine Research Division
Research at the University of St Andrews School of Medicine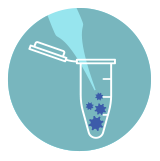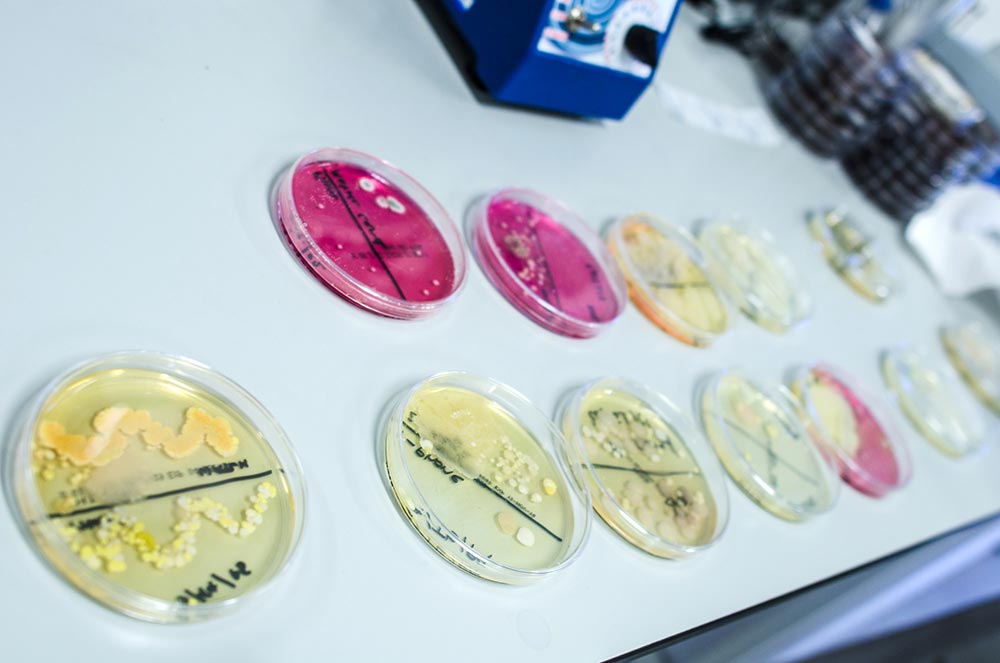 Our research generates data from patient samples, such as urine, blood and tissue to better understand who may develop invasive disease, who may forgo invasive treatment and who may respond best to specific therapy; in other words early intervention and personalised medicine.
The research does not just focus on the cancer and its molecular make up, but also our immunological response. We develop innovate methodology in digital and molecular pathology, computer vision, and immunology. Our work also identifies novel resistance mechanisms, modes of actions and synergistic combinations of novel drugs being developed for the clinic. Finally, we apply mathematical modelling and machine learning to the large and complex data sets generated to optimise our understanding of disease and to identify novel drug targets.
We work with multiple collaborators within the NHS, academia and industry to not only ensure our research is pioneering, but also has strong translatable impact into the clinic.
Our research includes the development of diagnostic and predictive biomarkers for cardiovascular disease, specifically quantitative analysis of proteins in blood plasma to investigate proteomic changes underpinning heart disease (Stewart), the development of high-throughput nanoparticle imaging methods combined with deep learning to identify novel indicators of cardiovascular disease (Lucocq), and the investigation of the molecular mechanisms of heart failure and the generation of fatal arrhythmias with the aim to discover novel targets in the treatment of the failing heart (Pitt). We also have a particular interest in how essential metal ions, such as Zn2+, Ca2+ and Co2+ are transported through the blood and how their mishandling by the body can lead to cardiovascular and vascular disease (Pitt and Stewart).
The focus of this research is on the role the immune system plays in various diseases such as inflammatory arthritis of the spine in the form of ankylosing spondylitis (Powis) and in cancer, where frequently immune responses fail to eradicate tumour cells despite evidence of immune reactivity. Digital pathology is being pioneered to accurately map the tumour-immune system interface (Caie), alongside the use of extracellular vesicles/exosomes in blood as novel cancer-specific detection tests (Powis).
Organelle biology and medicine
The focus on our research is to understand the role of intracellular organelles in pathology and to seek curative treatments to restore normal function. Areas of interest include endosomal sorting and lysosomal biology in Parkinson's disease and Alzheimer's (Lucocq), Lysosomal storage disorders (Pitt), mitochondria as key targets in cancer (Harrison), the role of intracellular Ca2+ signalling in the failing heart (Pitt), metal ion homeostasis in language disorders (Pitt, Paracchini), and exosome biology (Powis).
We are studying the genetic basis of complex neurodevelopmental conditions, including dyslexia, language disorders and ADHD. By taking part in international collaborations and conducting large genetic screenings, we aim to identify risk factors contributing to disorders. The characterization of these factors provides the basis to investigate disease mechanisms at the cellular level, and to understand the role of genetic variation in gene function and gene expression regulation.
Endocrinology and metabolic medicine
The endocrine system comprises a network of hormone-producing glands that control many important body functions including converting calories into energy, driving tissue and bone growth, controlling heart rate and regulating sexual function, fertility and mood. The Endocrine and Metabolic Medicine Group are investigating the cellular processes that underpin the prevention, treatment and health consequences of endocrine disorders.
Using a combination of interdisciplinary approaches including biophysics, functional genomics, transgenic animal models, biochemistry, and molecular tools, we aim to decipher the mechanisms underpinning infertility, lysosomal storage disorders, electrolyte imbalance and heart disease.