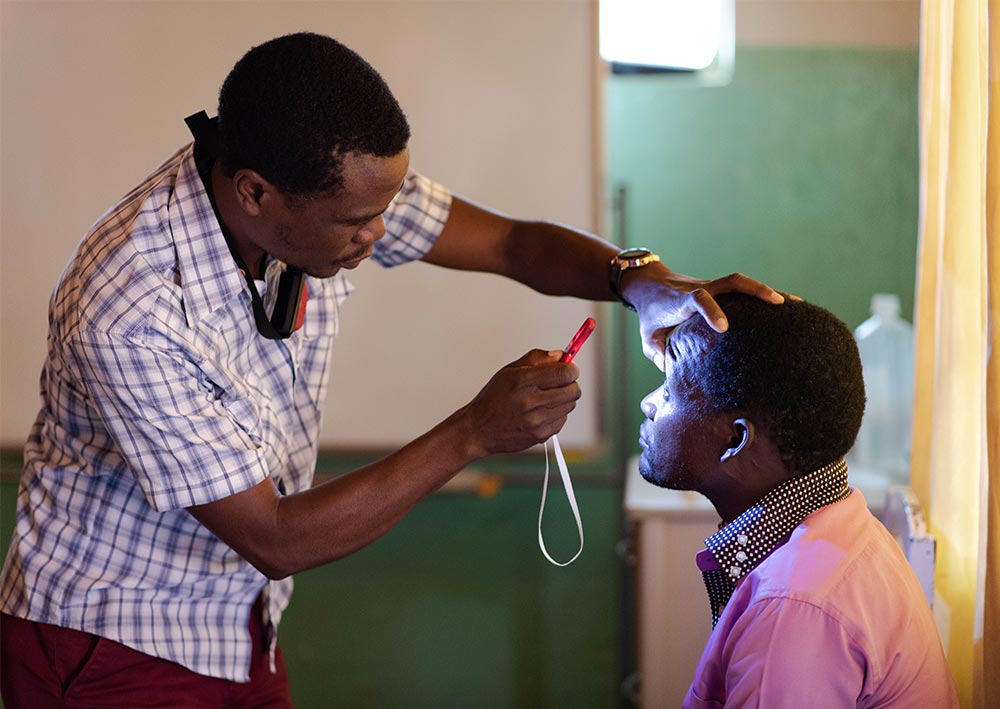 We have multiple areas of research in respiratory medicine covering tuberculosis pneumonia and bronchiectasis. Our researchers are keen to develop improved diagnostic pathways to support early recognition and then treatment of severe infection, drug development, and mathematical modelling of infection and treatment strategies. We also study molecular mechanisms of resistance, model systems to measure the fitness deficits found in drug resistant strains and investigate genomics of respiratory pathogens
Progress in sequencing technology have meant that it is possible to capture and investigate the genetic diversity of the pathogen populations. This has opened up new possibilities for probing the biology and genetics of pathogens. Our group are interested in the relationship between a pathogen's genotype and phenotype, in particular how the genetic makeup of an organism influences its virulence and resistance to antibiotics.
Hospital associated infections
The emergence and spread of bacterial pathogens that have become adapted for survival in hospitals poses a major threat to global health systems. One of the most prevalent organisms causing healthcare-associated infections is S. aureus. Clones of epidemic drug-resistant S. aureus have emerged.
The Holden group uses genomics to investigate the epidemiology and evolution of MRSA, from the global level right down to the patient level on the ward. Using phylogenetic and bioinformatic approaches we investigate the events surrounding the emergence and spread of successful clones of MRSA and the effect that antibiotics have had on shaping the pathogen population.
Plasmodium knowlesi is a malaria parasite of Old-World macaques that has entered the human population.  P. knowlesi malaria is widespread, can cause severe and fatal infections and, like Plasmodium falciparum, can reach very high parasitaemia in those infected.  We use P. knowlesi genetics, genomics, clinical samples, in vitro culture and genetic manipulation to determine how and why some patients develop high parasitaemia and severe disease and others not.  Our focus is to compare severe P. knowlesi malaria with severe P. falciparum malaria and to develop the necessary tools to translate research findings on severe malaria into human health benefit.
We are interested in the global influences on government revenue in low- and middle-income countries, and the impact this has on development and fundamental rights.
We try to quantify their impact in terms of access to fundamental rights (water, sanitation, education and healthcare), which are also Sustainable Development Goals, and the number of lives saved or lost. This project is called the Government Revenue and Development estimations, GRADE
Tanzanian Endemic Optic Neuropathy (TEON) causes irreversible vision loss in young people, resulting in significant disability and huge educational and economic implications. The condition, which is centred around the city of Dar es Salaam in East Africa, affects up to 2.4% of 10-39 year olds (40,000 people).
Our research involves looking at biomarkers of oxidative stress for the first time in TEON patients, as well as the first in-depth mitochondrial genetic analysis of these patients. With this unique approach to investigating TEON we hope to inform larger-scale studies and eventually produce an effective intervention for TEON patients.
Our research focuses on developing new diagnostic tools and medicines. So far, we have developed SLIC- a device which can test for the presence of bacteria in 10 minutes and thereafter for resistance in 30 minutes.  The Arclight is a low-cost diagnostic tool which can be used to screen for conditions in the eyes and ears.  MBLA is an assay originally specifically for TB infection but now being broadened to encompass a wider range of pathogens.