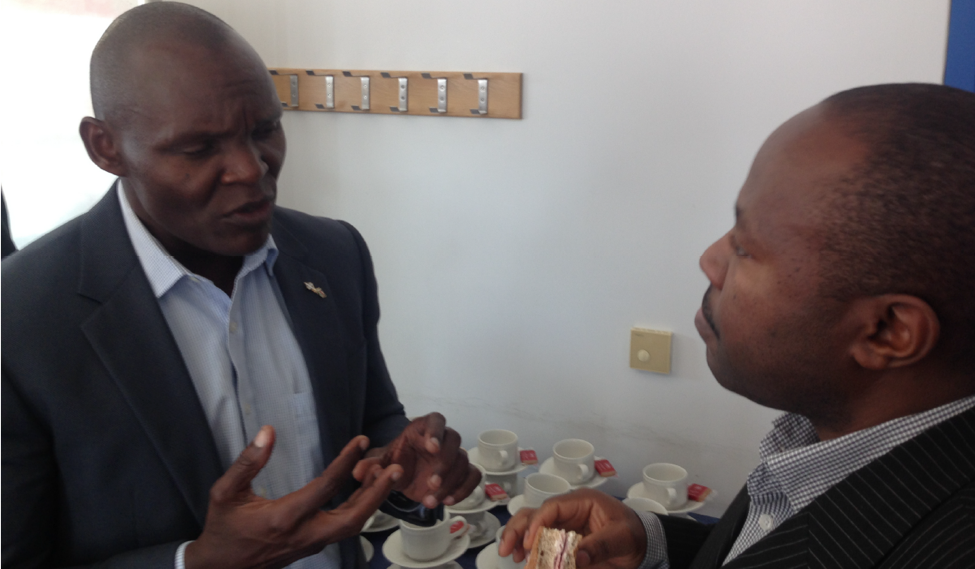 The St Andrews Global Health group travelled to Glasgow University to meet with a delegation from the College of Medicine University of Malawi. Dr Andrew Blakie, Prof. Stephen Gillespie, Dr. Wilber Sabiiti, Prof. William Stones and Mrs Julie Struthers represented the University of St. Andrews at the meeting. Also attending the meeting were representatives from other Scottish Higher Education Institutions   and the Scotland-Malawi Partnership. The Malawian delegation included:Dr Mwapatsa Mipando – Principal, Prof Victor Mwapasa – Dean of postgraduate studies & Research  Mrs Longwe – College Registrar Mr Samson Kalulu – College finance officer , Dr Wilson Mandala – Associate Director Malawi Liverpool Wellcome Trust Clinical Research Programme (MLW).
The main focus of the meeting was to identify how Scottish and Malawian colleagues could deliver future collaboration. Some of the key areas identified for development were development of clinical pathology service, Information technology to improve teaching and learning, enhanced administration for both grants and clinical-research laboratories.  The main research areas identified were neglected tropical diseases, non-communicable diseases and antimicrobial resistance.  The preferred model for action was to second Scottish staff to spend time on ground in Malawi to adapt teaching and technology to the situation on the ground. The meeting recommended translating these strategic areas into work packages so that Malawian partners can recruit effective partnerships with higher education institutions in Scotland to create a united programme providing mutual support.
The meeting was concluded by an informal working lunch.