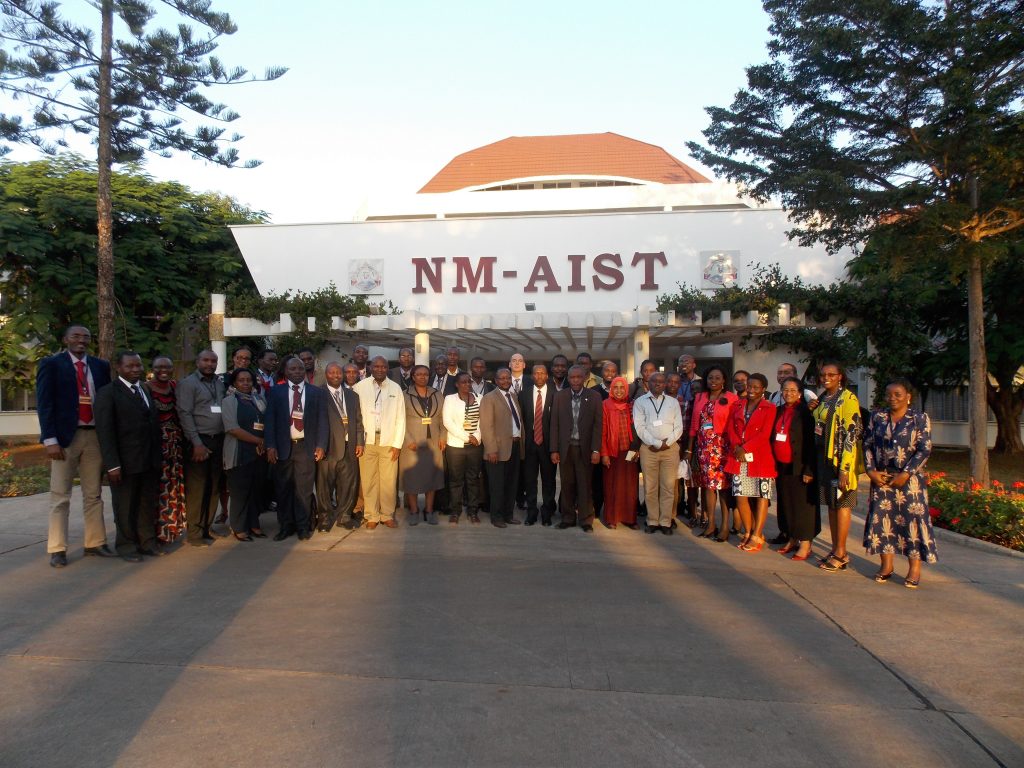 TWENDE was launched on 1st July 2016 at the Nelson Mandela African Institution of Science and Technology in Arusha, the capital of the East African Community. The conference brought together over 60 delegates including government representatives, researchers, development partners and students to discuss ways of accelerating translation of health research innovations in East Africa and Africa at large. Dr. Wilber Sabiiti and Dr. Ewan Chirnside of the University of St. Andrews delivered keynote adress on the role and impact of translating research into policy and practice. Wilber sought to inspire the delagates on how to make research work and tackle big problems like tuberculosis. He said, "Interdiscplinarism – thinking out of the box and collaborating widely is the way to go to make research research have greater impact".
Ewan enlightened the conference on the principles of Knowledge translation and why it is important in all research settings. He highlighted ways to enhance and maximise research translation:
Mixed research teams embracing different disciplines
Include support for engagement with patients, collaborators, NGOs, policymakers and regulators
Build international connections
Aim to achieve impact, not just good science and/or technology
Translate scientific & clinical findings for external agencies
Use a variety of actions to achieve impact; a few will yield the majority of the returns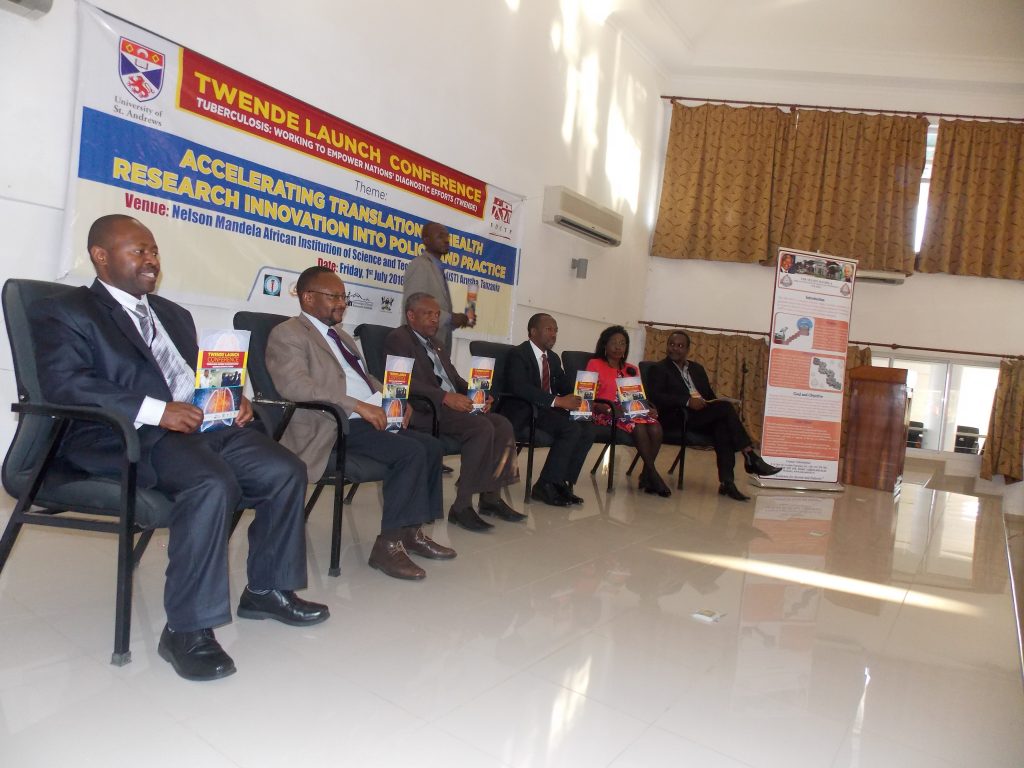 Full presentations can be found on the link.
Dr. Neema Rusibamayila, Director – Preventive services represented the Permanent Secretary of the Tanzania's Ministry of Health and in her prologue to the open discussion pledged the government's commitment to support translation of research innovations into policy and practice. The conference ended with official launch of TWENDE project by Prof. Gibson Sammy Kibiki, Executive Secretary of the East African Health and Research Commission representing the General Secretary of the East African Community (EAC). Prof. Kibiki emphasized the EAC's commtment to ensure that ideals of TWENDE are shared by all EAC member states and sustainability of TWENDE as a brand for translating research into policy and practice within the region.
TWENDE (grant number CSA2014-283) is funded by the EDCTP2 programme, which is supported under Horizon 2020, the European Union's Framework Programme for Research and Innovation