Martin McHugh, PhD student in the Holden Group, travelled to the Royal Victoria Hospital in Kirkcaldy to present to microbiology lab staff as part of their "Lunch and Learn" seminar programme on the 19th October.
Martin studies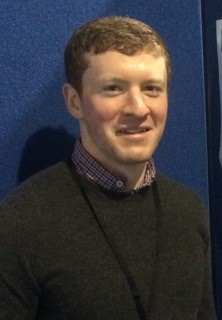 vancomycin resistant enterococcus (VRE), a type of bacteria that are resistant to multiple antibiotics and increasingly prevalent as healthcare-associated infections. He described the results of his recent research studying the use of whole genome sequencing to understand VRE epidemiology hospitals in Scotland. He also reported on new studies of the little-used antibiotic, fosfomycin, and its potential role against VRE.
Martin's results show that whole genome sequencing allows in-depth analysis of bacterial genomes, which helps health care professionals understand how bacteria behave the way they d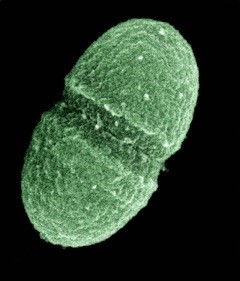 o.  Martin's PhD is using whole genome sequencing to understand how VRE is transmitted between patients in hospitals and other care settings.  It is hoped that the insights that he gains will allow us to find ways to control this difficult to treat bacterium in the future.
Image: United Stated Department of Agriculture [Public Domain] via Wikimedia Commons