Mr. Bariki Mtafya (PhD student) from Gillespie Infection Group recently conducted a training meeting with the health facility staff in Mbeya, Tanzania. The meeting was conducted to initiate recruitment of TB patients into his doctoral research project which assess the feasibility and benefits of the molecular bacterial load assay (MBLA) for monitoring TB treatment response in routine clinical settings.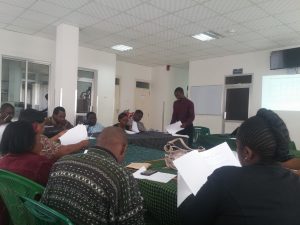 The meeting was attended by the Mbeya regional TB and Leprosy Coordinator, Districts TB and Leprosy coordinators of Mbeya Urban and Rural, Direct Observed Treatment Short Course (DOTS nurses) and laboratory staff from Mbeya zonal referral hospital, Ifisi Hospital and Mbeya Regional hospital.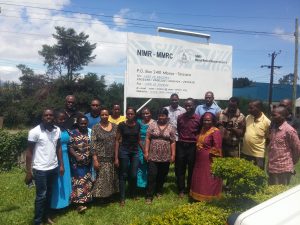 The health facility staff were trained by a doctoral research student on use of MBLA for monitoring TB treatment. Besides, he outlined his research project on how the MBLA will be evaluated in routine porgramme settings and highlighted the roles of DOTS nurses for the success of this project.
The team appreciated the efforts dedicated by NIMR-MMRC and University of St. Andrews on development of new molecular monitoring assay and pledged full support to make this project successful.