SABIITI RESEARCH GROUP
Research at the University of St Andrews School of Medicine
What is TWENDE
Twende: Let's Go!
The University of St Andrews is delighted to have been awarded 440,000 euro for TWENDE project by the European & Developing Countries Clinical Trials Partnership (EDCTP). In Swahili, twende is a word used to encourage one another to move forward. Funded by EDCTP2 under the European Union H2020 framework, the 2-year project, 2015-17 aimed at understanding the barriers and identifying opportunities to unlock them in order to maximise uptake of research innovations into policy and practice.  The World Health Organisation (WHO) approved tuberculosis diagnostics, Xpert MTB/RIF and Line Probe Assay were used as a model to investigate implementational challenges and how to overcome them….
Tuberculosis is a chronic chest infection that kills nearly 2 million people worldwide every year. In a resource poor environment, diagnosis is difficult and it takes many months to get results back. New diagnostics are being developed but few have been implemented yet in the areas where people need them the most. By understanding the barriers, appropriate interventions can be made to overcome and smoothen the path for uptake and delivery of medical interventions where they are needed most. As result, TWENDE established and equipped four knowledge translation (KT) centres in Uganda, Kenya and Tanzania. Integrated at the heart of research institutions, the KT centres will continue the task of translating research findings and innovations for wider public use and as evidence for policy making locally and nationally.
The TWENDE project was implemented by a consortium seven institutions: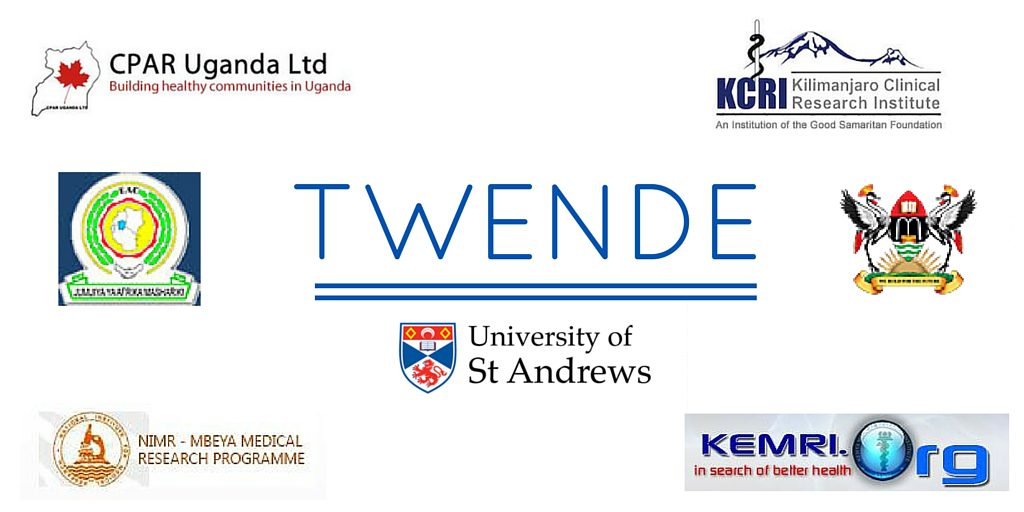 TWENDE project is part of the EDCTP2 programme supported by the European Union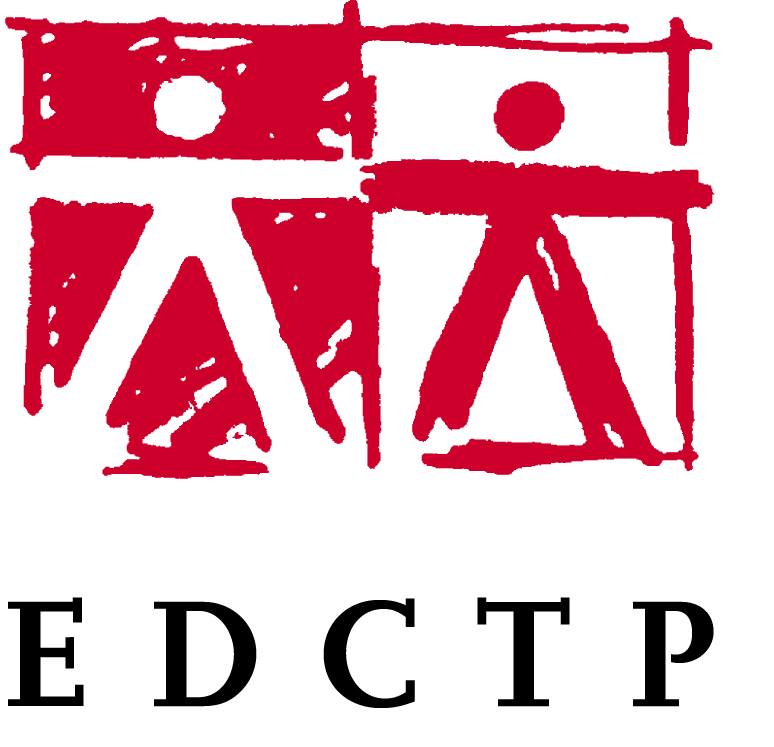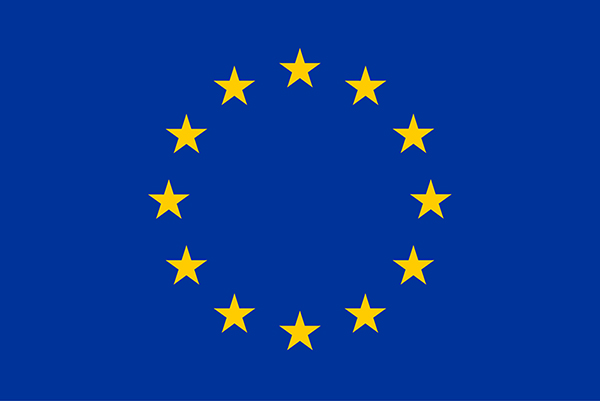 Project objectives
Led by Dr Wilber Sabiiti (University of St Andrews) along with partners in Uganda, Kenya and Tanzania and EAHRC the project aimed to achieve the following:
Characterising the extent of the implementation of two WHO approved molecular diagnostics and exploring how to implement the rapid Molecular bacterial load assay (MBLA), a tuberculosis treatment response test developed by the University of St Andrews.
Identifying the benefits of these methods to the health care system and gauge the attitude of health care staff and administrators to the funding of these tests.
Identifying both local and international avenues to unlock the impediments to a wider uptake of effective TB diagnostics
Seeking the policy makers views and recommendations for accelerating the uptake of research innovations
Building capacity by offering expert advice on policy formulation as well as equipping and training knowledge transfer officers and regional user groups (clinicians and laboratory technologists) in order to sustain the translation of research output to the public domain.
Completed in Dec 2017, the project found and documented important health system and socioeconomic cultural barriers that hinder uptake and delivery of medical interventions. The impact of the findings is not limited to tuberculosis but applicable to all diseases. Details of the finding are contained in a report to the funder and further publications will be shown on the page in the due course.
Some TWENDE outputs
Beyond the numbers: interpreting the 2016 global tuberculosis report to inform policy and practice in the East African Community. Available on https://research-repository.st-andrews.ac.uk/bitstream/handle/10023/10553/Sabiiti_2017_Beyond_EAHRJ_CCBY_VoR.pdf?sequence=1&isAllowed=y
Bridging policy and practice for effective control of tuberculosis in East Africa. Available on http://globalhealth.thelancet.com/2016/10/18/bridging-policy-and-practice-effective-control-tuberculosis-east-africa
Hosted the antimicrobial resistance (AMR) policy symposium at the East African Health and Scientific Research Conference, 30th March 2017 Bujumbura, Burundi. A report was made to the EAHRC to inform formulation of the East African Community AMR policy (see pdf).  This symposium was the nucleus from which the project HATUA (Holistic Approach To Unravelling Antibacterial resistance in East Africa was conceptualised. HATUA has now been funded by the Medical Research Council UK to the tune of £2.8 million to investigate drivers of antibiotic resistance and advise of interventions. HATUA is Swahili word for Action.
Established and equipped 4 knowledge translation centres, 2 in Tanzania at NIMR-Mbeya Medical Research Institute and Kilimanjaro Clinical Research Institute, 1 in Kenya at Kenya Medical Research Institute and 1 in Uganda at Makerere University. Over 25 early career researchers were trained and equipped with skills to translation research into policy and practice, and commercialisation of their inventions.
Conducted over 6 policy dialogues with policy makers in Kenya, Tanzania and Uganda and wrote policy briefs that were submitted to responsible ministries and parliament.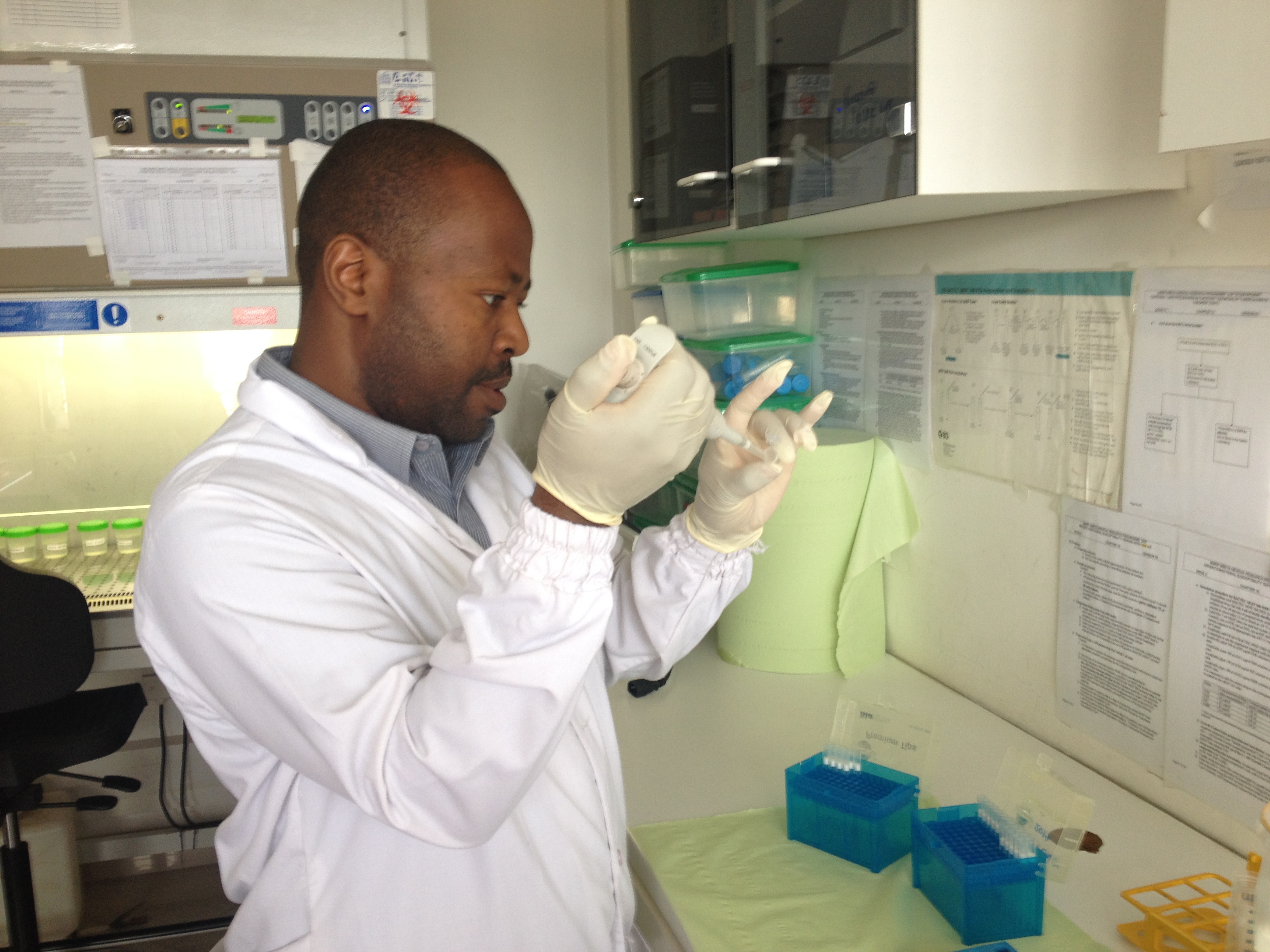 TWENDE is part of the EDCTP2 programme supported by the European Union
Dr. Wilber Sabiiti BSc, MSc, PhD, Dip. Educ, is a Senior Research fellow in medicine at the University of St. Andrews. Sabiiti is a Ugandan with over eight years of international research experience in diagnostics and infectious disease mechanisms. Sabiiti led the first multi-site study evaluating novel molecular technique for rapid monitoring of tuberculosis treatment in Malawi, Mozambique and Tanzania. He is the Principle investigator and lead researcher of the TWENDE Consortium.
Prof. Gibson Sammy KibikiMD, MMed, PhD is the Executive Secretary of the East African Health Research Commission of the East African Community. He is the founding Director of Kilimanjaro Clinical Research Institute. Prof. Kibiki has over 20 years of clinical practice, academics, research, and administration. He led successful international-standard research programmes on HIV, TB, Malaria, and NTDs at Kilimanjaro Clinical Research Institute. He is the TWENDE liaison with the institution of the East African Community.
Dr. Evans Amukoye MD, MMed (Paediatrics), is the Director of Centre for Respiratory Diseases Research and the Deputy Director of Research and Administration of Kenya Medical Research Institute. Dr. Amukoye has over 15 years experience of clinical practice in paediatrics and respiratory diseases research, with particular focus on TB. He is the national TWENDE Principle Investigator for Kenya.
BA, PGDipDevMgmt(Open), MScDevMgmt(Open) is Managing Director of CPAR Uganda Ltd, a development organisation. Owaraga is a cultural anthropologist and has over 24 years experience as a manager of significant rural development programmes. She is a Fellow of the African Leadership Initiative East Africa, a humanist activist and a founding thinker of the Kigo Thinkers, a Ugandan think tank. She is TWENDE's social scientist, leading the qualitative research aspects.
Dr. Nyanda Elias Ntinginya MD, MSc, PhD Candidate, is the Head of TB and Emerging Diseases Research Programs at NIMR-Mbeya Medical Research Centre. Dr. Ntinginya has over 10 years of clinical practice experience and leading TB clinical research including the Multi-Arm Multi Stage (MAMS) for which he was national Principle Investigator for Tanzania. He is the TWENDE's national Principle Investigator for Tanzania and leads TWENDE research in the Southern half of Tanzania.
Prof. Moses Joloba MD MSc PhD is Professor of Microbiology and the Dean of the School of Biomedical Sciences of the College of Health sciences Makerere University Kampala. He is also the Director for Uganda's national TB reference laboratory and the WHO representative on diagnostics. Prof. Joloba has over 20 years clinical research experience with particular focus on TB diagnostics and clinical trials. He is TWENDE's Co-national Principle Investigator for Uganda.
Prof. Blandina Theophil Mmbaga MD Mmed (paediatrics) PhD is the Director of Kilimanjaro Clinical research Institute and Co-Director of KCMC-Duke Research Collaboration. Prof. Mmbaga has over 15 years clinical practice experience and research leadership including IMPAACT research on HIV and TB at KCMC. She is TWENDE's Co-National Principle Investigator of Tanzania and leads TWENDE research in the Northern half of Tanzania.
Dr. Alphonse Okwera MD, MMed, PhD Candidate, is the Head of the National TB referral Treatment Centre at Mulago Hospital and a Honorary Lecturer at the School of Biomedical sciences of the College of Health Sciences of Makerere University Kampala. Dr. Okwera has over 25 years experience of clinical practice and TB research and is leading studies by NIH/DAIDS, NIH/TBRU, NIH/CDC, CDC, WHO, CDC/TB among others. He is the TWENDE National Principle Investigator for Uganda.
Prof. Stephen H Gillespie MD, DSc, FRCP(Edin), FRCPath,  is Sir James Black Professor of Medicine at University of St. Andrews. Prof. Gillespie is a consultant clinical microbiologist with over 30 years of developing infectious disease diagnostics, leading TB clinical trials and research collaboration within East Africa. He is Co-Principle Investigator and Senior Adviser to the TWENDE consortium on diagnostics and clinical aspects of TB.
Dr. Ewan D Chirnside BSc, PhD, is the Director of the Knowledge Transfer Centre of the University of St. Andrews. Chirnside has over 10 years experience of business development and knowledge transfer for Life Sciences. He is a member of the Association of University Research and Industrial Liaison, the Association of University Technology Managers, the Licensing Executives Society and is a keen golfer. He will help TWENDE to establish knowledge transfer centres at four TWENDE partner institutions in East Africa.