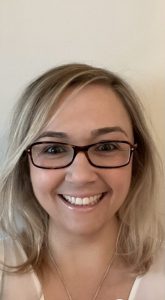 Dr Kerri Greene, a six-session GP Partner has joined St. Andrews as a Clinical Teacher in the School of Medicine.
Dr Greene studied at St. Andrews for seven years, initially her BSc Honours degree in Human Biology before going onto study her pre-clinical BSc Honours medical degree here. After graduating from St Andrews she transferred to The University of Edinburgh to complete her clinical training where she obtained her MBChB.
Dr Greene carried out her postgraduate medical training in South East Scotland and is a Member of the Royal College of General Practitioners (MRCGP). She is also an Honorary Clinical Senior Lecturer at The University of Edinburgh.
Her areas of interest include; medical education, palliative care and minor surgery. Alongside her current clinical work she holds positions on the Local Medical Committee and NHS Lothian Interface Groups.
As a former student, Dr Greene is excited to return to the University to experience the other side of the medical school now as a Clinical Teacher. In speaking about the opportunity, she said, "It is exciting to be back. I am really looking forward to working with such a great team".  She is passionate about teaching and in this new position hopes to continue her work in helping to shape future doctors in Scotland.